Left Sidebar Page
sidemenu, tabs and content
Our Website
---
Menu
---
Our Mission:
Exploring and proclaiming the good news of fulfilled prophecy and life in Christ, equipping and encouraging everyone in our journey toward biblical truth, enabling each of us to better discern and develop our roles in the kingdom of God.
Welcome to our new site!
Long overdue, we have finally updated our web site! Gone are the outdated flash components, and our site is now responsive and mobile-ready, meaning that it will scale to whatever device (PC, tablet, phone) you use to view it. As you explore the site, if you come across any typos, broken links, etc., please let us know. You may email your findings to web@fulfilledcg.com.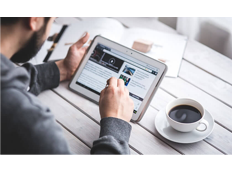 Navigation
Many of the site pages will have the same layout as this page, with the side menu on the left. This, hopefully, will allow you to easily navigate the site. However, there are some pages (The Home page, Previous Issues, Personal or Ministry pages), which do not have the side menu. Fear not! All pages have a slide-out menu that is obtained by clicking the three burgundy-colored horizontal lines in the upper-left corner of the page (this icon is sometimes called a "hamburger" because the three lines resemble two buns sandwiching a burger). Additionally, desktop viewers also have a menu in the top header and another menu in the footer. So hopefully you will always be able to navigate around the site.
Additionally, when a click opens one of the pages that do not have the left side menu, we have attempted to have them open in a new tab so that you won't lose your place as you explore.
Content
Naturally, we wanted to get this new site up and running as soon as possible. Therefore, as soon as we had the content from our old site copied over we went ahead and published this new edition. However, our hope is to continue to populate the site with new articles and resources that will aid in your exploration and study of preterism. Once we have our feet on the ground after activating the new site our hope is to offer visitors the opportunity to respond to polls, and to post article and book reviews. These updates will likely be posted in the box below the side menu to the left, so check out that area when you visit.
Previous Magazine Issues
The previous issues of Fulfilled! Magazine are all posted online for viewing and/or download (PDF). Clicking on an individual issue cover will open a list of that issue's contents. Most of the article authors, and some of the newer articles listed in the content area are hyperlinks to either that author's page or that article's page. The articles that have their own page will have a link to a PDF file of the article for printing. Also, at the bottom of the issue's content area is a link to a PDF file of that issue. Here are the links to the previous issue pages:
2006-2010
2010-2015
2016-2021
We hope that you enjoy your visit. If you have comments or suggestions about the site please let us know (
web@fulfilledcg.com
).
Blessings,
The FCG Team
Top