One Column Page
and responsive to boot
You Can Help!
---
There are a lot details lacking in many of our book, individual, and ministry pages. You might be able to help us gather that content. Since we need digital data you'll need a computer, an internet connection, and an email account. And of course, you need the computer skills to use these items.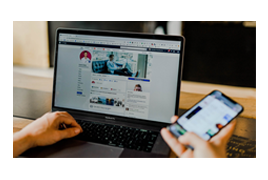 What We Need
Here are some of the content items we need:
- Book descriptions (from the book's own description, the author, Amazon, etc.)
- Individual biographies obtained from authors, pastors, etc.
- Images, hyperlinks, etc. to accompany certain content.
What This Is NOT
This is not an opportunity to promote your content. While FCG's website contains content from numerous preterist resources, we are not a web-hosting site for others to actively promote their ministry, book, view, etc. However, if you are an author, or have a preterist ministry, and we have a page about your book/ministry, you are certainly welcome to describe your content.
What You Would Do
We need volunteers to type book descriptions, table of contents, etc. into a digital format so we can then copy and paste them into our website. This information can also be copied and pasted from other websites like Amazon. We are not asking you to write a review of the material (though you are certainly welcome to do so via that material's specific page), but to simply gather general descriptive content that we can provide for a particular book.
We also have numerous "third-party" individual and ministry pages, and need volunteers to contact these individuals and ministries to obtain current information in a digital format. This is just for starters. No doubt other opportunities will present themselves as we progress.
No Commitment
We don't require a long-term commitment; do as much or as little as you like. You may take on one assignment, and then take as much time as you like before requesting another assignment. Every little bit helps us!
Interested? Questions?
If you're interested in helping, or have questions, email us at content.
Top